Bee, Wasp, & Hornet
Exterminators – Control – Removal
Serving Santa Fe | Deming | Albuquerque | Las Cruces
As beneficial as some of them are to our environment, stinging insects—like bees and wasps—can prove to be dangerous pests. Certain wasps and hornets are more aggressive and can pose a threat to you or your family, especially when their nests are nearby. DIY wasp removal is simply not safe. It's important to enlist the help of the wasp exterminators at New Mexico Pest Control for all your bee and hornet removal needs!
Pest Control
You Can Trust.
Serving New Mexico since 1945.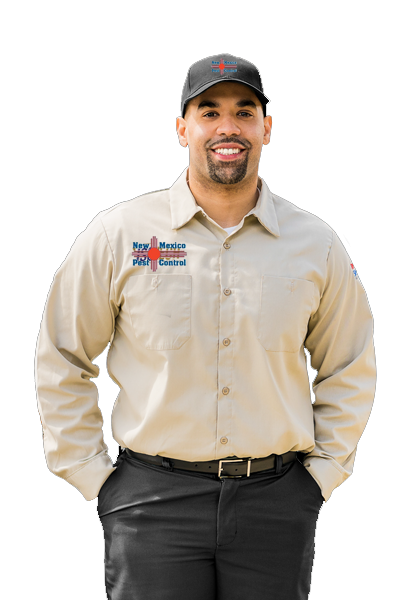 Bee, Hornet, & Wasp Removal Services in New Mexico
Many stinging insects will rarely bother people unless you bother them or their nest first. Other species, on the other hand, love to bother people without being provoked. Hornets, and sometimes wasps, are actually known to have a temper. If you notice a nest, it's best to avoid it entirely, especially if you or someone you know is allergic to stings. Always call the wasp and hornet control experts at New Mexico Pest Control. Our bee and wasp exterminators practice safe, effective methods to take care of your stinging insect problem.
The Importance of Bee & Wasp Removal
Common Bees, Wasps, & Hornets in Santa Fe & Albuquerque
Say Goodbye To Bees & Wasps. Get Started Today!
Do You Need a Bee and Wasp Exterminator?
Seeing one or two bees near your home is no cause for concern. But when is a larger problem at hand? If you spot bees, wasps, or hornets nesting near or inside of your home, nesting on the ground, or nesting inside of the walls, it's time to call a professional hornet control expert. DIY bee and hornet removal can be dangerous, and removing nests should always be left to the wasp removal experts. Store-bought insecticides are ineffective when dealing with nests, and you could endanger yourself and your entire family if you attempt to handle the situation yourself. It's always best to err on the side of safety when it comes to dealing with bee, wasp, or hornet nests.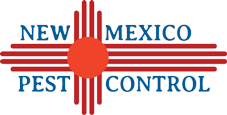 Getting Professional Bee, Wasp & Hornet Removal Help
New Mexico Pest Control will safely and carefully eliminate bees or wasps and their nests from your home or property. Exposed nests may be removed on the day of service, depending on the activity and size of nest. In other cases, our wasp exterminators will come back on a day when it is safer to remove the nests. We will also create a full report describing the treatment and how you can protect your home from further infestations. For reliable, safe bee and wasp removal services, call our team today!
Bee, Wasp, & Hornet Exterminators – Control – Removal in Santa Fe and Albuquerque NM
Santa Fe NM | Albuquerque NM | Espanola NM | Los Alamos NM | Las Vegas NM | Chama NM
Taos NM | Questa NM | Las Cruces NM | Deming NM | Silver City NM | El Paso TX