Commercial Pest Control
Serving Santa Fe | Deming | Albuquerque | Las Cruces
No matter what industry you're in, a pest-free environment is absolutely essential for the safety of your building as well as your employees. Pest infestations can easily affect your day-to-day operations and can even hurt your reputation or result in regulatory fines. When it comes to commercial pest control, you shouldn't wait for the problem to arise; consistent pest prevention is the only way to keep infestations away. From manufacturing plants to restaurants, warehouses, and office buildings, no commercial project is too large for New Mexico Pest Control.
The Experts in Commercial Pest Control
Running a business can be complicated, and managing pest control can often be an afterthought. The last thing you want to worry about is a pest infestation, but controlling pests is crucial to maintaining a good reputation and delivering a properly sanitized environment for your employees and customers. At New Mexico Pest Control, we understand the sensitivity and urgency of a pest infestation, and realize that absolute discretion is of the utmost importance to our clients.
New Mexico Pest Control offers a variety of commercial pest control services to our commercial clientele. Whether it's bed bugs in a hotel, cockroaches in a restaurant, flies in a healthcare facility, or mice in a new office building, New Mexico Pest Control has a custom commercial pest control service solution to meet individual commercial needs. Our most popular commercial service is our twelve-month consecutive agreement, ensuring you can keep pests out of sight and out of mind for good.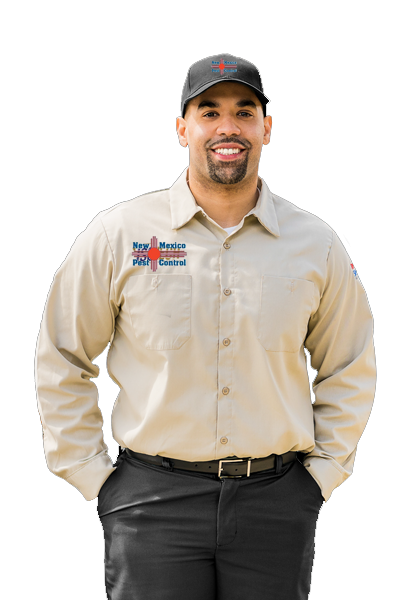 Need an Estimate? Request a Callback
Healthcare 
Pest Control
Everyone relies on their healthcare facilities and hospitals to be safe, clean environments, which is why it's essential to stay on top of pest control.
Food Processing 
Pest Control
At New Mexico Pest Control, we understand the complexity of the food processing industry and provide comprehensive pest control services to help keep food processing plants pest-free.
Multi-Family 
Pest Control
At New Mexico Pest Control, we understand the unique aspects of controlling pests in multi-family buildings and provide comprehensive pest management services to help keep families safe.
Disinfecting Services
We strive to provide our community with safe workplaces during the coronavirus pandemic and all year long. Our disinfectant services can help bring you peace of mind to protect you, your employees, and your customers.
Why You Need Professional Commercial Pest Control
Licensed and professionally trained pest technicians are the best individuals to keep health- and property-threatening pests in check. The exterminators at New Mexico Pest Control have the training necessary to identify pest problems and recommend the most responsible and effective pest management methods available. In addition to enlisting regular professional help, it's imperative that restaurants and commercial food facilities train their internal staff to understand the signs of pest infestation. Employees can take steps every day to help reduce the factors that may cause pests to appear. By staying on top of the problem, we can ensure your business will never have to worry about dealing with a dangerous infestation.
Our Exterminators Will Keep You Pest-Free
Commercial properties are unfortunately easy targets for pests when not maintained properly, making it crucial to partner up with professionals to keep problems at bay. With years of experience and a team of licensed experts, New Mexico Pest Control is your local leader in total commercial pest control. We pride ourselves on providing every client with tailor-made services that are proven to work and last for years to come.
Need an Estimate? Request a Callback
Highly Reviewed Pest Control
"We had some sort of critter making a lot of noise in our swamp cooler duct and I am not one to mess with critters. Fortunately there are people like Mel Farris and NM Pest Control that take care of things that many of us would much rather not. Very nice gentleman and had some good suggestions to help ensure we don't become frequent customers. Highly recommend."
– Mike E.
Commercial Pest Control You Can Trust
At New Mexico Pest Control, we protect against the disease and damage that can be caused by common pests.
Commercial Pest Control in Santa Fe and Albuquerque NM
Santa Fe NM | Albuquerque NM | Espanola NM | Los Alamos NM | Las Vegas NM | Chama NM
Taos NM | Questa NM | Las Cruces NM | Deming NM | Silver City NM | El Paso TX