Ant Exterminators – Control – Removal
Serving Santa Fe | Taos | Albuquerque | Las Cruces
Ant infestations are the most commonly reported pest problem for homeowners and businesses, as they enter structures in search of food and shelter.  Ant removal is notoriously difficult without the help of professional ant exterminators. At New Mexico Pest Control, we specialize in ant pest control and can help you identify and eradicate these pests.
Common Ants in Santa Fe and Albuquerque
The following ant species are found in the southwest:
Ready to Schedule Your Ant Exterminator Estimate?
Click below to leave your information and we will call you back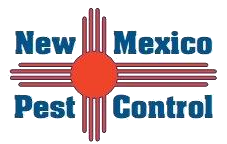 What Attracts Ants to Your Home
Ants are attracted to moisture in homes and are often found in kitchens and bathrooms. Ants are also attracted to food sources in homes, especially sweet, greasy and protein-rich food.  The first step in ant pest control is to eliminate moisture issues, by repairing leaky pipes, and sealing cracks and crevices around the home. Clean up food spills, and pick up pet food after feeding to deter ants. If you have implemented these ant control measures and still have issues with ants, the ant exterminators at New Mexico Pest Control can help!
Pest Control You Can Trust
At New Mexico Pest Control, we protect against the disease and damage that can be caused by common pests.
Ant Exterminators – Control – Removal in Santa Fe and Albuquerque NM
Santa Fe NM | Albuquerque NM | Espanola NM | Los Alamos NM | Las Vegas NM | Chama NM
Taos NM | Questa NM | Las Cruces NM | Deming NM | Silver City NM | El Paso TX