Ant Exterminators – Control – Removal
Serving Santa Fe | Taos | Albuquerque | Las Cruces
Ant infestations are the most commonly reported pest problem for homeowners and businesses, as they enter structures in search of food and shelter throughout the entire year. 
Ant removal is notoriously difficult without the help of professional ant exterminators.
At New Mexico Pest Control, we specialize in ant pest control and can help you identify and eradicate these pests.
Ant Pest Control Services
Ants are a dreaded household pest. Unfortunately, they're also very common. Ants may appear small, but they can be a hassle to get rid of without the help of a professional ant exterminator. Certain species, such as carpenter ants, can be even more dangerous. Even seeing a few ants is indicative of a possible ant infestation, making it important to call the ant removal experts at New Mexico Pest Control as soon as you spot ants in your home or business.
Common Ants in Santa Fe and Albuquerque
The following ant species are found in the southwest:
Ready to Schedule Your Ant Exterminator Estimate?
Click below to leave your information and we will call you back
Our Ant Removal Process
Here at New Mexico Pest Control, we know that ant problems can be anyone's worst nightmare. Our ant extermination focuses on long-term ant control in your home or business. Some of the steps our ant exterminators will take include:
A thorough property inspection to identify the source of the infestation and the ant species
Placement or application of ant control products and insecticides
Proper sealing of entry points to control sources of the infestation
A detailed ant removal report describing the treatment
Ant control and prevention tips to avoid future infestations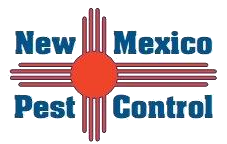 Santa Fe's Best Ant Exterminators
Ant problems are a fact of life in New Mexico. Most homeowners have dealt with an ant infestation at one point or another. Unfortunately, DIY methods will not solve your ant infestation. While store-bought products may work to get rid of some ants, an ant infestation always needs to be tackled by a professional ant pest control company. Our team is committed to keeping you and your family ant-free all year long by using the industry's best ant treatments and ant prevention methods. Contact us today to learn how our ant exterminators can customize a pest control plan suited to your property.
Pest Control You Can Trust
At New Mexico Pest Control, we protect against the disease and damage that can be caused by common pests.
Ant Exterminators – Control – Removal in Santa Fe and Albuquerque NM
Santa Fe NM | Albuquerque NM | Espanola NM | Los Alamos NM | Las Vegas NM | Chama NM
Taos NM | Questa NM | Las Cruces NM | Deming NM | Silver City NM | El Paso TX