Pantry Pest Control
Serving Albuquerque and Taos
Pantry pests are one of the most common pest problems for home and business owners alike. As their name suggests, pantry pests are insects that infest grains and other stored products on your property. Infestations often begin when already-infested items are brought inside. Whether you have pantry pest beetles or weevils, the pantry pest control team at New Mexico Pest Control can help. We know how distressing an infestation can be, which is why we're sharing how to keep them out of your home or business.
Pest Control
You Can Trust.
Serving New Mexico since 1945.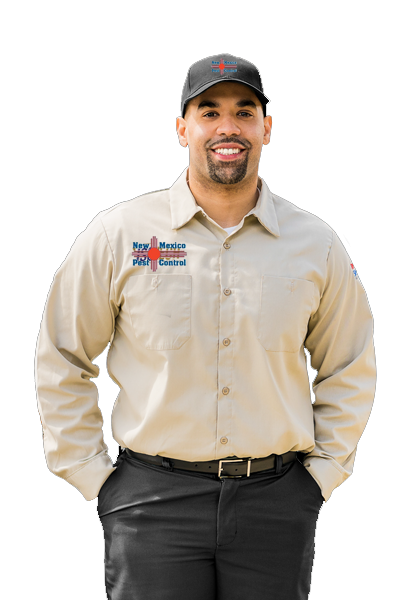 What Are Pantry Pests?
Pantry pests are a group of insects that infest grains, flour, cereal, dry rice or pasta, pet food, crackers, nuts, and more. They are also commonly referred to as "stored product pests". Some of these pests are minuscule, making it difficult to detect until you go to use your flour or dried grain product. But where do pantry pests come from? Oftentimes, infestations begin when a product that is already infested gets into your property.
Common Pantry Pests in Santa Fe and Albuquerque
There are many types of pantry pests, and they all have different preferences when it comes to the types of products they infest. They typically target whole grains, corn, beans, dried fruits, seeds, pet food, flour, and rice. The most common pantry pests we deal with here in Santa Fe NM include:
Cigarette Beetle
Confused Flour Beetle
Drugstore Beetle
Merchant Grain Beetle
Rice Weevil
Sawtoothed Grain Beetle
Say Goodbye To Pantry Pests. Get Started Today!
How to Get Rid of Pantry Pests
Getting rid of pantry pests entails preventing them in the first place. Thankfully, pantry pest prevention is simple. Some of the ways you can stop a pantry pest beetle problem are as follows.
Inspect your groceries. At the store and before bringing them indoors, check your purchased goods for signs of damage.
Check expiration dates regularly. Before you use your ingredients from years past, check and toss any expired items.
Store all dried goods in sealed containers. To keep pests out, always store food and baking ingredients in airtight containers.
Store away seasonal items properly. Dried foliage, Indian corn, and other seasonal items should be kept in sealed containers while not in use throughout the year.
Use bay leaves. Placing a bay leaf inside canisters of flour, rice, and other grains may repel pests.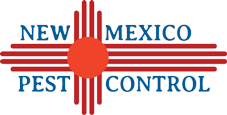 Santa Fe's Top Pantry Pest Control
If you have discovered a pantry moth infestation in your cupboard, you're likely looking for the quickest pantry pest control options. Whether you have weevils in your rice or beetles in your flour, carefully remove all infested items and dispose of them securely. Before returning items to your pantry, clean out the shelves and check for more signs of pantry pests.
Pantry pest beetles may be a nuisance, but they thankfully are not as dangerous as other pests and will not bite you or your family. If you need assistance with an infestation, the pantry pest control experts at New Mexico Pest Control can help—give us a call today!
Pantry Pest Control in Santa Fe and Albuquerque NM
Santa Fe NM | Albuquerque NM | Espanola NM | Los Alamos NM
Las Vegas NM | Chama NM | Questa NM