Termite Exterminators – Control – Removal
Serving Santa Fe | Taos | Albuquerque | Las Cruces
Termites are considered to be one of the most dangerous pests. The danger of termite infestations is the fact that termites work silently, making them notoriously difficult to locate until the colony is quite large. Termite damage can cause serious structural damage and thousands of dollars to repair. Preventing termites from infesting your home in the first place is the best form of protection!
Ready to Schedule Your Termite Exterminator Estimate?
Click below to leave your information and we will call you back
What are Western Subterranean Termites?
Subterranean termites may be secretly thriving in your home without any immediate signs of damage and are often called the silent destroyer. All subterranean termites feed on cellulose-based material that includes the wooden portion of a structure. Unfortunately, all homes regardless of their construction type can provide cellulose food for subterranean termite infestations.
Subterranean Termite Habits
Subterranean termites feed on dead trees as well as dead parts of living trees, the cellulose material in the soil and the lumber in your home, and cellulose base materials inside your furniture. Termites also like to feed on wooden cabinets, shelves, the books on the shelves, and paper on the drywall. When termite damage appears, there is no proven method to determine how long the subterranean termites have infested an area.
However, the average subterranean termite colony consumes about a square foot of wood in one year. Most subterranean termite activity found in and around structures is due in part to excess moisture; this could be due to a leak in the roof or a pipe leaking water in the wall that goes undetected.
Ready to Schedule Your Termite Exterminator Estimate?
Click below to leave your information and we will call you back
Residential Termite Control Services
Your home is one of the most expensive possessions you own. Termites have the capacity to ruin your investment very quickly. In some cases, it is quite possible that you will never know that termites are there until major damage has already been done.
You can ensure that your investment stays in the pristine condition you want by choosing our company. Our pest management professionals are ready to detect, treat, and destroy current termite infestations and work to prevent their return for years to come. Our professionals will restore the damaged materials and continue to treat your property; we guarantee it.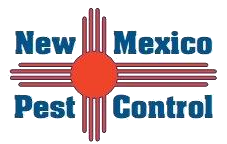 Commercial Termite Control Services
Your business needs to have its buildings remain solid for a long time, even if you should be getting ready to sell them. A termite problem can go on for years and no one may even notice that they are there until the damage is already done. Our professionally trained technicians are ready to talk to you about termite control and give you a free consultation and estimate. Whether you own a warehouse, educational building, medical facility, or other commercial properties, we can provide your buildings with termite detection, removal, and preventive services. Our services are licensed, insured, and guaranteed.
Our termite exterminators use state of the art tools and equipment in order to provide you with the efficient service your business needs to continue to operate as usual. You don't have to allow termites to damage your facilities; let our experts protect them for you.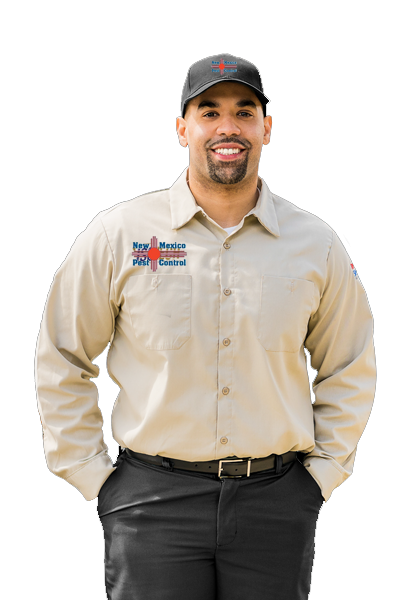 Pest Control You Can Trust
At New Mexico Pest Control, we protect against the disease and damage that can be caused by common pests.
Termite Exterminators – Control – Removal in Santa Fe and Albuquerque NM
Santa Fe NM | Albuquerque NM | Espanola NM | Los Alamos NM | Las Vegas NM | Chama NM
Taos NM | Questa NM | Las Cruces NM | Deming NM | Silver City NM | El Paso TX