Termite Exterminators – Control – Removal
Serving Santa Fe | Deming | Albuquerque | Las Cruces
Termites are known as one of the most destructive pests. The damage inflicted by termites causes U.S. homeowners nearly $5 billion in each year. Even worse—homeowner's insurance doesn't cover the costs of termite removal! Regular inspections from a termite control company are the key to preventing termites, saving you the costs and frustrations of an infestation. The termite exterminators at New Mexico Pest Control are committed to protecting you from termites year-round.
Pest Control
You Can Trust.
Serving New Mexico since 1945.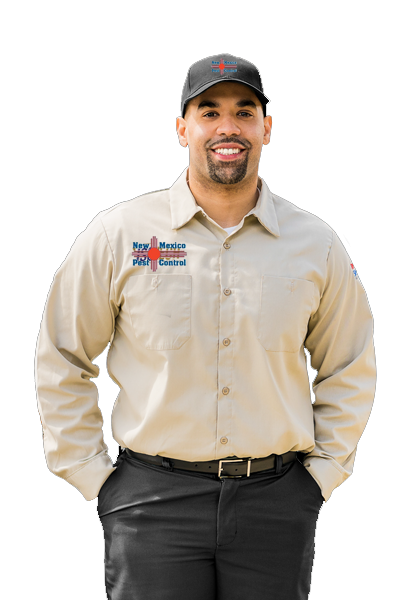 Termite Extermination Services
New Mexico Pest Control's termite prevention program focuses on total protection and peace-of-mind for homeowners and managers of commercial properties. DIY termite removal is not the answer if you want a termite infestation gone quickly and completely! Whether you're battling a termite infestation, or you just want to protect your investment, our termite removal team is proud to offer you exceptional termite control services. Our team uses the industry's best termite treatment options to protect your property all year long.
Common Termites in Santa Fe and Albuquerque
We are no strangers to termite problems here in New Mexico. The following termites are commonly found in the southwest region:
Questions on Termites? Visit Our Termite Learning Center
Say Goodbye To Termites. Get Started Today!
Residential & Commercial Termite Control
Your property is one of the most expensive possessions you own, unfortunately, termites have the ability to ruin your investment quickly. Many times, homeowners are unaware of the presence of termites, until major damage has already been done.
By choosing New Mexico Pest Control for your termite control needs, you can make sure that your investment stays protected. Our professional termite removal experts are ready to detect, treat, and destroy current termite infestations and work to prevent their return, for years to come. We provide top-of-the-line termite extermination treatments for residential and commercial properties.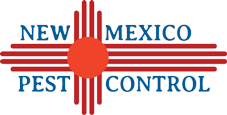 Santa Fe's Top Termite Exterminators
The severe structural damage caused by termites can be extremely costly to repair. For this reason, it's important to call in a professional termite exterminator to identify, prevent, treat, and control termites. Take the guesswork out of termite infestations and schedule a licensed New Mexico Pest Control termite removal expert today to thoroughly inspect your property.
New Mexico Pest Control focuses on total protection and peace-of-mind for property owners all year long. Whether you're battling termite infestations, or you just want to protect your investment, we are be proud to offer you our exceptional termite removal services.
Termite Exterminators – Control – Removal in Santa Fe and Albuquerque NM
Santa Fe NM | Albuquerque NM | Espanola NM | Los Alamos NM | Las Vegas NM | Chama NM
Taos NM | Questa NM | Las Cruces NM | Deming NM | Silver City NM | El Paso TX