Mosquito Exterminators – Control – Removal
Serving Santa Fe | Deming | Albuquerque | Las Cruces
Everyone knows that mosquitoes can leave itchy red bumps on people when they bite. What many people don't realize is that mosquitoes are one of the deadliest creatures on the planet. While rare here in New Mexico, mosquitoes carry and transmit a number of dangerous diseases, including the West Nile virus, Chikungunya, and dengue fever. Especially in the Southwest, mosquitoes are a threat whenever the weather warms up, making it important to work with a mosquito control company such as New Mexico Pest Control.
Pest Control
You Can Trust.
Serving New Mexico since 1945.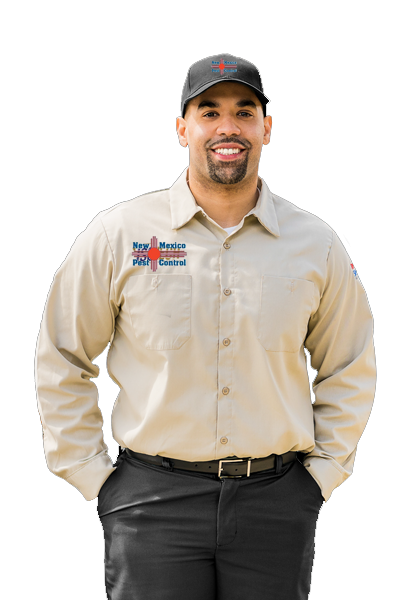 Year-Round Mosquito Control
Mosquitoes first start to emerge in the spring and breed through the fall. They are most active at dawn and dusk, making it difficult to go outdoors without being bit! Certain individuals are more susceptible to being bitten, and bites can be more dangerous than you think. Although the diseases spread by mosquitoes on a global scale are rare, it's smart to not take any risks and team up with the mosquito exterminators at New Mexico Pest Control.
Mosquito Pest Control Process
Our mosquito exterminators know how distressing this pest can be, which is why we focus on preventing infestations before they start. Some of the steps in our mosquito control plan include:
A thorough property inspection to identify possible sources of the infestation and the location of the mosquitoes
A discussion to review findings and determine the best treatment plan
Implementation of mosquito control treatments to infested areas
A detailed mosquito removal report describing the treatment
Mosquito pest control and prevention tips to avoid future infestations
Say Goodbye To Mosquitoes. Get Started Today!
Our Mosquito Removal Services
When you choose New Mexico Pest Control for your mosquito control needs, you can trust we will work with you to implement the best mosquito removal methods. We focus on using safe repellents that will effectively stop mosquitoes from breeding and infesting your yard. Our mosquito pest control zones in on long-lasting protection for you, your family, and your property.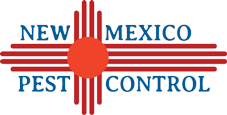 Santa Fe's Top Mosquito Exterminators
Mosquito extermination is no job for amateurs. At New Mexico Pest Control, our mosquito exterminators are fully licensed and use the latest and greatest technology to control these pesky insects. The key to mosquito pest control is to eliminate the conditions that welcome mosquitoes in the first place.
With more than 75 years of experience, you can trust we will ensure your property is mosquito-free all year long.
Mosquito Exterminators – Control – Removal in Santa Fe and Albuquerque NM
Santa Fe NM | Albuquerque NM | Espanola NM | Los Alamos NM | Las Vegas NM | Chama NM
Taos NM | Questa NM | Las Cruces NM | Deming NM | Silver City NM | El Paso TX