Wildlife Control & Removal
Serving Santa Fe | Deming | Albuquerque | Las Cruces
Wildlife problems can be stressful not just for you—but for the animals, too! When it comes to getting rid of nuisance wildlife in or around your property, always enlist the help of a wildlife control expert. The team at New Mexico Pest Control can help.
Pest Control
You Can Trust.
Serving New Mexico since 1945.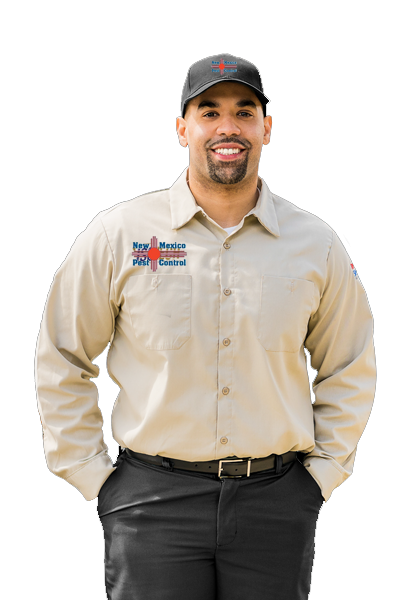 Common Wildlife in Santa Fe and Albuquerque
Some animals are great to have as an occasional visitor, but that can quickly turn into a nightmare if they decide to stay – and multiply. Animal pests can prove to be a real nuisance for all parties involved. There are many different species of animals that are often considered pests. They can include:
Gophers
Squirrels
Chipmunks
Skunks
Any one of these creatures can become quickly unwanted if it decides to stay, or repeatedly comes back. We can provide you with timely, safe animal removal and control. We will restore your peace of mind and privacy, and bring back safety for you, your loved ones, and your pets, too.
Say Goodbye To Nuisance Wildlife. Get Started Today!
How to Get Rid of Nuisance Wildlife Problems
Not only do certain wild animals cause a mess, but they can be dangerous too. Some wildlife are notorious carriers of parasitic pests like fleas and ticks, and others can cause a hazardous environment with their nesting habits or droppings. To get rid of your wildlife problem, our wildlife control experts will:
Conduct a thorough property inspection to identify the source of the infestation and the animal species.
Implement wildlife exclusion methods or traps.
Seal off entry points to control sources of the infestation.
Provide you with wildlife control and prevention tips to avoid future infestations.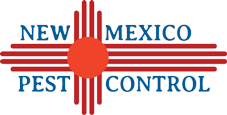 Santa Fe's Wildlife Control & Exclusion Experts
If you've experienced nuisance wildlife in your home or the prevention techniques you've tried aren't working, it's time to call your local wildlife control experts. At New Mexico Pest Control, we pride ourselves on our professional and knowledgeable team of experts who will work with you to remove nuisance wildlife and keep them from returning. To learn more about how we can keep you safe from nuisance wildlife, contact us today!
Wildlife Control & Removal in Santa Fe and Albuquerque NM
Santa Fe NM | Albuquerque NM | Espanola NM | Los Alamos NM | Las Vegas NM | Chama NM
Taos NM | Questa NM | Las Cruces NM | Deming NM | Silver City NM | El Paso TX