Rodents – Rats & Mice Exterminators
Serving Santa Fe | Taos | Albuquerque | Las Cruces
Rodent infestations are notoriously difficult to control and prevent without the help of an expert mouse exterminator. Because they are resilient creatures that can squeeze between even the smallest of openings in your home, it can be a complex process to completely exterminate them. In order to take care of the problem before it becomes more serious, it is important to call a professional rodent exterminator after the very first sighting of a mouse or rat in your property. By enlisting the expertise of qualified rat exterminators like those at New Mexico Pest Control, you can ensure the rodent infestation will be handled professionally.
Ready to Schedule Your Rodents Exterminator Estimate?
Click below to leave your information and we will call you back
Professional Rodent Exterminators
Even if you've taken measures to get rid of rodents yourself, it's likely that you haven't eliminated them entirely. Some mice can fit through tiny openings that are hard for a non-professional to spot. Considering the health risks and possible damage rodents can bring with them, it's essential to get rodent exterminator service in a timely matter. A professional mice exterminator will not only control them, they can make sure they never return.
Our Rodent Exterminator Service
At New Mexico Pest Control, our rat and mouse exterminators go above and beyond in taking all steps necessary to eliminate rodent infestations:
Conducting a thorough inspection of the property to locate possible access points.
Placement of non-toxic traps and monitoring stations in discrete locations.
Sealing of all common entry points suspected of contributing to the infestation.
Creating a full report for our customers describing the individual treatments and how to protect the home from future infestations.
Ready to Schedule Your Rodents Exterminator Estimate?
Click below to leave your information and we will call you back
Mice Exterminator Techniques
Three elements are necessary for a successful rat management program: sanitation measures, building construction and rodent proofing, and, if necessary, population control. When given access to food, water, and shelter, rat populations can reproduce and grow rapidly. While the most permanent form of control is to limit these sources, direct population control is often necessary to ensure total elimination. The expert rat exterminator team at New Mexico Pest Control can help make sure you never deal with rodents again!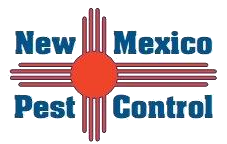 Professional Rat & Mice Exterminators
If you've experienced a rodent sighting in your home or the prevention techniques you've tried aren't working, it's time to call your local rodent exterminators. At New Mexico Pest Control, we pride ourselves on our professional and knowledgeable team of exterminators who will work with you to remove rodent infestations and keep them from returning. Call us today for a free quote and say goodbye to rodents in your home for good!
Pest Control You Can Trust
At New Mexico Pest Control, we protect against the disease and damage that can be caused by common pests.
Rodents – Rats & Mice Exterminators in Santa Fe and Albuquerque NM
Santa Fe NM | Albuquerque NM | Espanola NM | Los Alamos NM | Las Vegas NM | Chama NM
Taos NM | Questa NM | Las Cruces NM | Deming NM | Silver City NM | El Paso TX